Best Flower Markets in London
Is the Columbia Road flower market your favorite spot? Walking down the narrow street and at some point it's never a walk but just a few steps forward.. but we love there so much I guess? The Columbia Road market has been expanded for the last couple of years. And we now see more wider vintage and handcraft stores there too.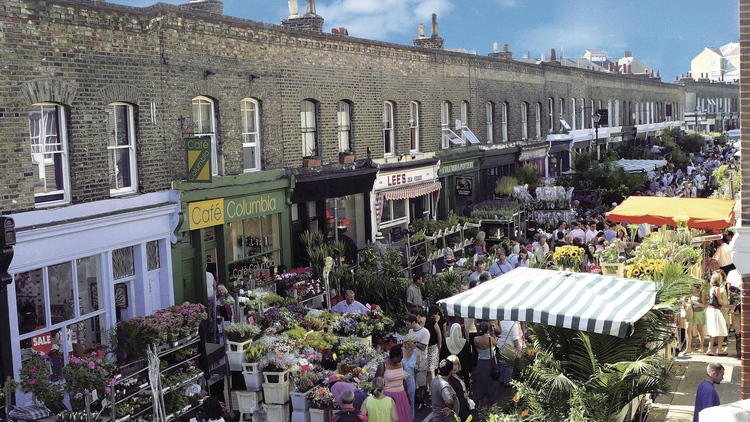 (image from Time Out London)
If you live in Hackney or somewhere East London, the Columbia Road flower market is an another vibrant place to visit. You can fulfill most of your needs, especially if you are after some "trendy stuffs" like eucalyptus. And they are cheaper than our high street florists. But of course, it also mean you might want to give flowers/plants a bit more treatment.. 
If you don't live in East London or you want to try a real wholesale flower market, I'd recommend you heading to Nine Elms. The New Covent Garden flower market is near Vauxhall and Battersea areas. Along side newly built residential apartments, this market place is in fact a busy trading place for professional florists. Their opening times (4-10am) clearly suggest this is a wholesale market. 
You can find more wider selections from here. Their prices are much cheaper than any other markets but you would want to be prepared before going there. They mostly accept cash only and you might want to trim your flowers at home.
If you need some specific flowers from the market, you might want to go there a little earlier. When I arrived around 7:30 am last Saturday, there were just a couple of shops open and some were busy clearing and closing their stores. (Read more Buying guide from the New Covent Garden Market here)
I bought some small succulents and made a mini garden in a ceramic pot. 
Explore more in London! 
 (More tips on visiting the New Covent Garden Flower Market are available here)